Some people say it's a sin to combine two perfectly fine foods that are great on their own together into one.
To them I say, better to reign in Hell than serve in Heaven.
I'm a sucker for a promotional food combo, a brand partnership, mounting up some mash potatoes to slide on my steak bite. I'm experimental in every sense of the word when it comes to dining. My mother made this delicious breakfast pizza that I wanted to share with world.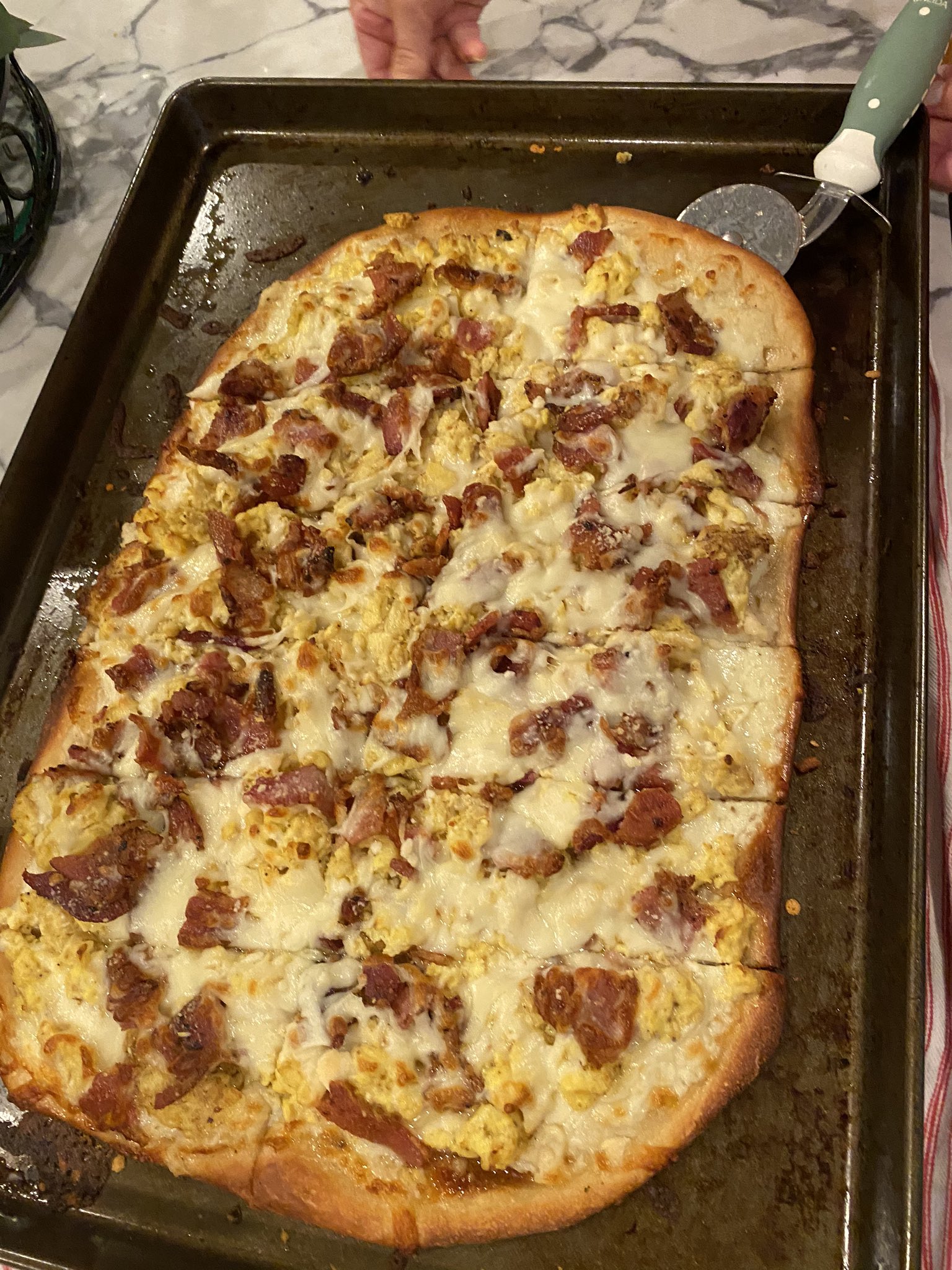 Pretty great, I know. I could eat breakfast all day- I'm the sole reason that Mcdanks made their breaky menu open after 10 or whatever it was. There are however, some food combos that don't go well. Some that whoever made them, despite their hearts and bellies being in the right places, may have unintentionally created something sinister.
Here are a few food combos that I love, and some that deserve to be thrown directly in the trash.
The Good:
The Pretzel Dog
I could sit here all night and talk about dog functionality, texture collaborations, and weiner pop to soft pretzel crunch ratios, but plain and simple the pretzel dog is a prime example of two icons being made into one. One of the most glorious features of the pretzel dog is that, possibly by design, a pretzel and a hot dog share common condiments- sturd, little cheeze wiz maybe. I prefer spicy sturd cause I'm a fiery guy like that.
The Gobbler
Oh baby it's that time of season. A Thanksgiving dinner all slumber together tucked in one beautiful Amorosa. I might tell my mother there's no need to make a bird this year, WaWa's got me covered- that way I can go buy a tin in peace without acting like I went to get gas at 11pm on a Tuesday.
Cheesesteak Eggroll
This is a appetizer staple in bars and restaurants all across the Philly area–sorry to be exclusive those in my readership who hail from the south or the midwest because I know there are many. Cheggrolls are a delicious thing to snack on with a few Miller ltes and some good pals around you. Spicy ketchup? sure thing.
The BAD:
Chocolate-covered Bacon
I get the idea. Everyone loves chocolate, everyone loves bacon. It's not necessarily that it tastes bad, because it doesn't. It just doesn't taste good, and for you to be so caviler to combine those two things- it better knock my socks off. Perverted.
Sushi Burrito
I will admit, I've never tasted this. But as many men my age scrolling though pictures of models on Instagram, I've traversed my way into the deepest and strangest depths of food porn. I've seen many people do demented things with flaming hot cheethos. This I have seen a few times and have always been astonished. I'm pretty sure the main objective of sushi is that it's light and flavorful. It's a disgrace to Japanese chefs who train for 40 years before they're even allowed to serve sush. This is cultural appropriation on two separate levels.
Donut Burger
If you eat a donut burger regularly I would suggest that you abruptly terminate your existence but it seems as though you're already trying to. A burger with too many gimmicks is a burger that I'm not interested in. You ever see those 5 feet high burgers- how do you expect me to wrap my chompers around that thing. Lettuce, tomato, onion, pickle, bun-done.
What did I miss? Hit my line @thelittlepanman
Latest posts by panithekid
(see all)